Diversity, Equity & Inclusion
At Enel, we're continuously working to create a more inclusive workplace that celebrates your authentic self. Advancing energy sector diversity, equity and inclusion through our company is key to building a just transition.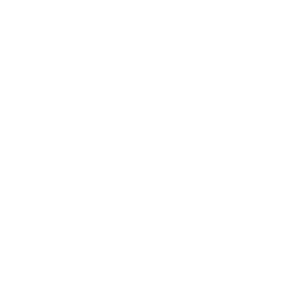 Why DE&I
Diversity makes us a stronger organization
Diversity, equity and inclusion (DE&I) is not an accessory feature at Enel. It's a top commitment embedded within our purpose. We firmly believe that by fostering a workplace culture that promotes and celebrates DE&I, we're doing a greater good for our people, the business and the world:
Better for our team
By promoting DE&I at work, we're fostering a more inclusive workplace culture where everyone feels safe and celebrated as their authentic self. When that happens, we increase both productivity and happiness at work, helping our team unlock their best selves and create a thriving community.
Better for the business
Diversity and inclusivity drive innovation. A more diverse team helps us meet the needs of our diverse communities, customers and other stakeholders. We understand that by advancing DE&I at Enel, we are setting our team up to succeed in reaching business goals. 
Better for the world
Advancing DE&I is not just good for the business, it is the right thing to do. We aim to build a just, inclusive energy transition and that can only happen by fostering energy sector diversity through our culture. Enel is part of a greater community with a shared responsibility to make the world a better place.
Shared Identities
Our employee resource groups
Our Employee Resource Groups (ERGs) embody inclusivity at Enel. Connected by a shared background, experience or affinity, Enel employees formed these groups, which are open to everyone. Each group aligns with our broader DE&I initiatives and promotes professional growth and development, community outreach, recruitment and retention.
Shared Goals
Discover our ERGs and their missions
Cultural Power
To create a safe space for Black, Indigenous and people of color at Enel to bring and be their whole complete selves where everyone is valued, supported, and celebrated for our differences and understood for our similarities. Through our individual and collective actions, we will drive Enel to become a more intentionally diverse, inclusive and actively antiracist environment so that we support all employees to reach their full potential.
Pride in Power
To advance and promote workplace LGBTQ+ equity through engaging and developing employees by playing an active role in company education and improvements. We aim to create a space for LGBTQ+ employees and allies to receive support and mentorship and to promote a more inclusive company for all employees.
Proud to Serve
To support our community of employee veterans and their families through shared experiences, personal and professional development, family support and community engagement. The Proud to Serve ERG creates a means to provide resources, establish relationships and meet the needs of veterans and their families who have faithfully served our nation.
Women EmPower
To create an environment to discuss relevant issues, thoughts and concerns pertaining to women in the workplace. We aim to create a space for women to receive support and mentorship within our organization and promote a more diverse company for all employees.
Empowerment and Balance – Disabilities and Caregiving
To support, educate and advocate for a community living with disabilities and caregiving responsibilities, so they can thrive in and away from the workplace.
Stories of Representation
Celebrating our people's diversity
Disability Inclusion
Everyone belongs
We're proud to be recognized as part of the 2023 Disability Equality Index for our effort to accelerate equality for all and create inclusive accessible workplaces. We strive to ensure employees with disabilities feel empowered and confident their talents are being utilized. At Enel, we make it a point to speak often and openly about inclusion and ensure accommodations are made so every employee can thrive.
Smart sensors
We've invested in smart sensor and proximity devices for machinery, so employees with disabilities across the company have the resources and support needed to do their best work.
Fostering relationships
We assist employees with impaired mobility when it comes to work-related travel. Employee engagement opportunities are designed with those with disabilities in mind so everyone can easily and comfortably participate.
A redesigned workspace
We've worked to redesign common areas in our offices to improve accessibility. We also provide subtitles and sign language interpretation during meetings to ensure all employees feel connected and respected.
Easier communication
We've implemented voice recognition and speech synthesis technologies and made audio descriptions more readily available to promote transparency and communication across our company.
Women in Energy
Women at Enel build the future
We've never been satisfied with the status quo, and that's especially true when it comes to increasing female representation across the energy industry. As one of the leading companies in the Bloomberg Gender-Equality Index, we're committed to promoting gender equality through our talent pipeline, ensuring equal pay and maintaining an inclusive culture.
Meet some of the women helping Enel to build a fully electrified future.